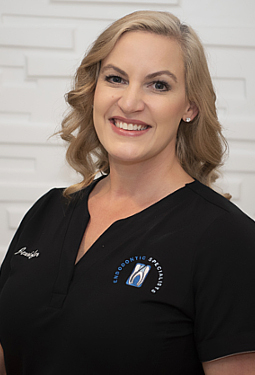 Jennifer
Office Manager
I am glad to be involved with our patients from the first phone call until their treatment is complete. It's fulfilling to be part of a practice that ensures every patient feels comfortable and receives the excellent care he or she deserves.
I have been in the dental field since 1998 and was certified in expanded duty dental assisting in 2000. In 2004, I found my professional home here at Endodontic Specialists, handling a wide range of duties. In addition, to assisting patients with making appointments, I handle payroll, AP, collections and assist chairside when needed.
In short, I do everything I can to ensure our patients and staff are well cared for. Dr. Morris and Dr. Coburn are the best, by far, in this field, and so is our team. We all strive to give our patients the care and kindness we want for ourselves and our family members.
My husband and I have two boys, who are our world. We both come from large families — I am one of six kids and he's one of five — so gatherings are always happening. I love traveling, outdoor activities, and anything involving friends and family.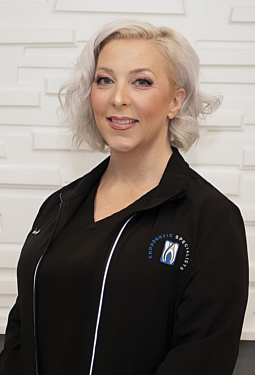 Carrie
Receptionist
I work at our front office, where I answer phones, process payments, verify insurance, and check patients in and out of their appointments. I enjoy being one of the first friendly faces our patients see and work hard to make the administrative aspects of their care as hassle free as possible.
I began my career in 2015 after graduating from Eastern College of Health Vocations. I joined Dr. Morris' office in 2020, and love that I've found the most wonderful team to be a part of!
I am a mom to two wonderful children, one boy and one girl. They are the loves of my life! I am very active in my church and love my church family dearly. I also love my parents and visit them as much as possible. When I have free time, I head to the beach!
Hollyn
Front Desk
I personally love to help others—I've always been a helping hand! Office and clerical work is something I also love doing; I love to keep things organized!
Here at Endodontic Specialists, I answer the phones, schedule appointments, verify insurance benefits, and check patients in and out. I've worked in dentistry as an insurance coordinator and front desk associate for the past six years. Our team has such positive energy, no matter what. I've felt at home here from day one!
I am engaged and have two amazing kids. We love playing and spending time with our lab, Dixie. She fits right in with our little family.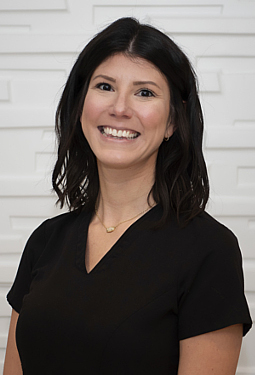 Amanda
Dental Assistant
I enjoy helping comfort patients with dental anxiety, or those in extreme discomfort. Dr. Morris is efficient, kind, and gentle: always explaining what will happen and making sure our patient is comfortable. That makes it easy for me to reassure everyone that they will be okay.
I have worked in the dental field since 2012 and joined Endodontic Specialists in 2017, to provide chairside assistance during various procedures. I am Radiology certified in both LA and MS. Our team is knowledgeable, considerate, and caring. We, and Dr. Morris, want everyone to feel safe and comfortable during their root canals.
Outside of work, I take my dog Atticus to the lake every day. I love trying new restaurants, my weekly girls' dinner, and trying new recipes. I also love to travel. In the past I've mostly visited tropical locations and now I'm working on seeing more rain forests and mountains.
Cameron
Dental Assistant
I believe the most important aspect of my job is easing patients' anxiety about their treatment. Helping patients understand what a root canal is and knowing that they leave the office out of pain makes me look forward to work every day.
I have my certification as an Expanded Duty Dental Assistant, as well as in radiology in both Louisiana and Mississippi. I worked in a general dental office from 2018 to 2022 when I joined Endodontic Specialists. Everyone here has a great work ethic, cares about our patients, and always makes sure they are well taken care of.
I have a boyfriend who is a cross-country truck driver, but my three dogs, Mally, Petite, and Heartly keep me company! I also love spending time with my nephews and getting together for family dinners.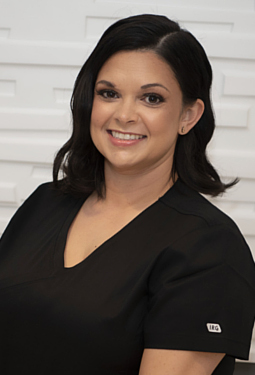 Claire
Dental Assistant
I like helping our patients understand the procedure beforehand and easing their fears and worries. I love assisting patients with saving their teeth and knowing they will feel better when they leave the office.
I started working in the dental field in 2011. I am certified for expanded duty dental assisting from LSU School of Dentistry and Radiology certified in both LA and MS. I have worked with Dr. Morris since 2014, offering patient care and chairside assistance. I also order our dental supplies and maintain our lab and operatory equipment. Dr. Morris is the best at what he does and up-front with our patients. He and our team have the same mindset: patient care is our top priority.
In my spare time, I enjoy quality time with my fiancé and two children. I also love to garden and enjoy going to concerts.
Kemberly
Dental Assistant / Front Desk
The most rewarding part of the job is helping patients in pain. I love to see patients walk out with a smile on their face after treatment is completed. I share with our team the same commitment to giving high quality care to each and every patient.
I began my dental career in 2009, graduating from New Orleans School for Dental Assisting and earning my Expanded Duty Dental Assistant licensure at LSU. Along the way, I also earned my Bachelor of Science in Biology from the University of New Orleans and my Master of Science in Cell and Molecular Biology from Tulane University.
On my off time, I enjoy traveling with my life partner Alan, gardening, and watching movies.
Krista
Dental Assistant
I think it's so important to connect with patients to build their trust. My goal is to comfort them and ease their mind while at the same time, alleviate their pain.
I have worked in dentistry for almost ten years as a dental assistant, but I've never worked anywhere as great as Endodontic Specialists. The doctors strive to give the utmost care and treat each patient as their own family member. We are a caring, friendly, welcoming group!
Outside of work, I love fishing, traveling, and going to car shows with my husband. If we aren't fishing, we are spending time spoiling our fur baby Chevy, along with our nephew and nieces.

Thank you so much for taking such great care of me! My tooth feels great! You all were just wonderful. Your office is beautiful. Your staff is efficient and pleasant. Now I know why all our patients return to our office raving about the excellent care they received in your office. Thanks again! Another happy patient!
- Debbie
Thank you for making me smile again. I put off having a root canal done as I was too scared! Well, the procedure was easier than having a cavity filled and I can now chew on that side again! Thanks for everything.
- Chrissy
I just want to tell you, thank you for being so patient with me the other day. I walked into your office quite scared and nervous; however, you reassured me that everything would be okay. Thank you so much. I am pain-free and it feels great.
- Brae